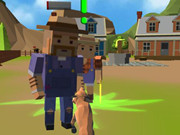 Fox Simulator
---
Opis :
The fox can be in the field, help the farmer work, also can go hunting, have own family. Foxes do different tasks and earn gold COINS to improve their skills. You can do whatever you want. Fox Simulator like a real fox. Have a good time.
Hasła :
Simulation, kids, Interactive Fiction, Fighting, farm, Boy, animal, 3D, HTML5
Control :
WASD / Arrows = move, Mouse click = attack, Space = jump, Shift = run.
Author :
silvergames.com
---
Komentarze
Zaloguj się lub zarejestruj, aby dodać komentarz