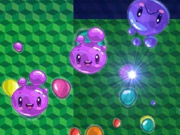 Jellobomb.club
---
Opis :
JelloBomb.club is a fantastic multiplayer bombing game. In the game, you control a multi-colored creature and move around the map whilst trying to eliminate the other blob players. You can shoot bombs at other players that can cause damage and destroy them. Have a great time!
Hasła :
Timing, Multiplayer, Launch, Killing, kids, HTML5, highscore, cute, collecting, Boy,
Control :
Press left mouse button to shoot the bomb.
Author :
jellobomb.club
---
Komentarze
Zaloguj się lub zarejestruj, aby dodać komentarz