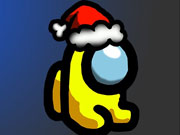 Among Us Bouncy Rush
Kategoria :
physics
Oceny graczy :
(0)
---
Opis :
Among Us Bouncy Rush is an excellent new arcade game. Be careful not to hit dangerous gears. Your task is to collect coins. These coins can be used to buy skins of different colors. It is worth noting that not only do you need to pay attention to the obstacles from the bottom of the platform, it is also dangerous above it. There are often dangerous bombs flying by. If you like this game, don't forget to share it with your friends.
Hasła :
Snow, skill, Side Scrolling, robot, platform, physics, Obstacle, kids, Ice, HTML5,
Control :
Left Click or Touch.
Author :
playschoolgames.com
---
Komentarze
Zaloguj się lub zarejestruj, aby dodać komentarz