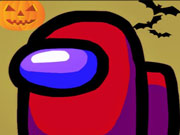 Among Us Hide Or Seek
Kategoria :
Puzzle
Oceny graczy :
(0)
---
Opis :
In 2050, mankind has completed the exploration of the solar system. All planets in the solar system already have human footprints. However, in the vast universe, there are countless stars and planets. If you take light-years as the unit, from a person In the decades from birth to death, it is impossible for humans to reach outside the solar system. Therefore, the Institute of Aerospace Science decided to send robots to explore extra-system stars, but these robots are hiding in every corner of the spacecraft. All robots and repair them.
Hasła :
spaceship, space, robot, puzzle, kids, HTML5, Holiday, hidden, Halloween, Guessing
Control :
Click to play.
Author :
gamemonetize.com
---
Komentarze
Zaloguj się lub zarejestruj, aby dodać komentarz