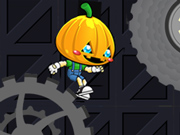 Gear Escape
Kategoria :
escape
Oceny graczy :
(0)
---
Opis :
Gear Escape is an industrial style game, the little man with pumpkin head will jump between gears, all you need to notice is that jump at the proper time to reach the next gear, and don't fall down in the side place, you really need to concentrate and maybe a little lucky to get a high score. as you jumping, there will be acid water flooding at the bottom, but you can use the items to make the water level down a bit. Good luck and have fun!
Hasła :
skill, kids, Jumping, HTML5, highscore, escape, Boy, avoid, android
Control :
Use the mouse to play.
Author :
yiv.com
---
Komentarze
Zaloguj się lub zarejestruj, aby dodać komentarz