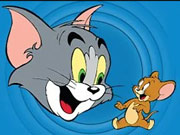 Tom & Jerry Mouse Maze
Kategoria :
escape
Oceny graczy :
(0)
---
Opis :
Tom and Jerry Mouse Maze is a very interesting game. The mouse wants to get cheese and escape the room. However, the cat has been waiting to catch the mouse, so the mouse is very dangerous and maybe caught at any time. Come and help the poor mouse, your The task is to collect cheese and cakes within the specified time and successfully find the exit on the floor of the room. It is worth noting that the first half of the level is relatively simple, but the second half of the level is very difficult, are you ready?
Hasła :
Timing, skill, room, Obstacle, Movie, kids, HTML5, House, food, escape
Control :
Click to play.
Author :
nosite.com
---
Komentarze
Zaloguj się lub zarejestruj, aby dodać komentarz